The standard room schedule digital sign is a ten inch Android tablet with touchscreen, running the Booked by Poppulo Harmony application. This application works with Office365 and EMS room schedules. The tablet receives both power and network connectivity from a single Power-over-Ethernet (PoE) enabled network port.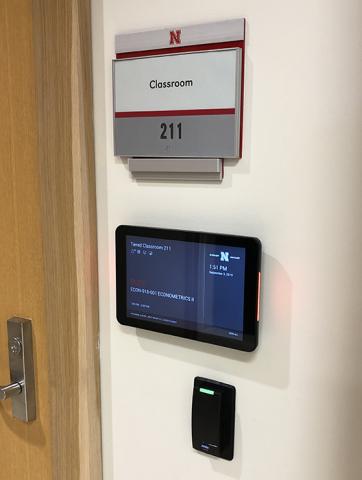 It can be mounted on the wall or on glass, at a standard height of 48 inches up from the floor to the top of the tablet for ADA compliance. No additional mount is required for wall installations; the device has its own flush wall mount. When mounted on glass, the tablet is positioned next to the glass frame, and the network cable exits the frame next to the tablet. A sticker or cover is placed on the back of the glass to hide the cable and back of the tablet.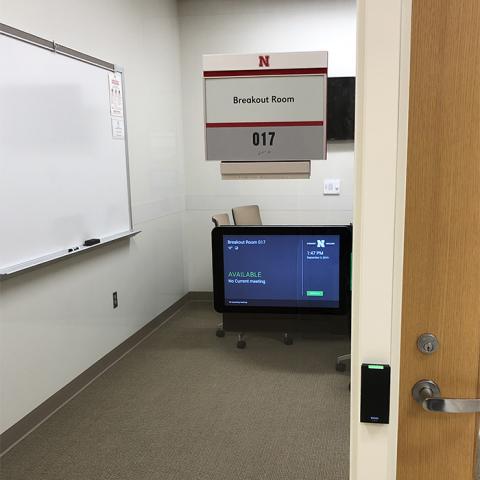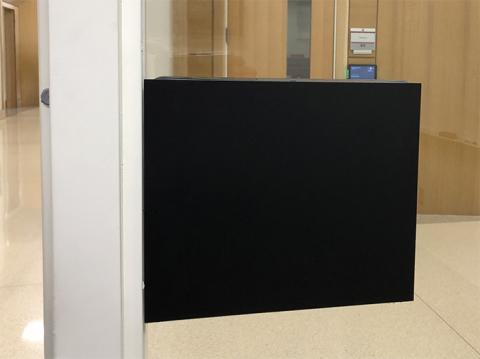 Red and green side lights indicate whether the room is busy or available. Multiple rooms can be viewed with a quick glance.
The application interface options allow for the room to be reserved from the tablet or not. The room can also be in 'timeline only' mode.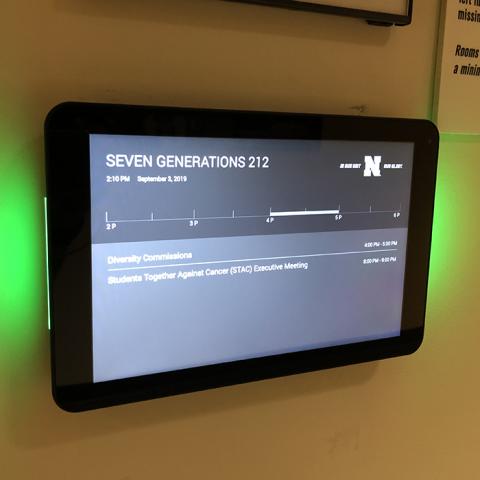 Pricing
For a comprehensive quote include the room signs and installation labor, please submit the Request for A/V Design Services form. In order to configure the room signs, please also download the NU Room Sign Template spreadsheet. There are a few rows of sample information to give an idea of what information is required to complete the room sign setup.