Mailman is an Email List management service used by the University available at mailman.nebraska.edu. Messages are sent to the Mailing List address, approved by moderators if necessary, and sent to all members of the Mailing List.
You can sign in to your Mailman account here using your TrueYou or sign up here with your University email address.
Once you've logged into your Mailman account, you will see the lists you are a part of.
Selecting any list you are the Owner or Moderator for will allow you to:
Manage your users by selecting Users.

Add or remove recipients in bulk using Mass Operations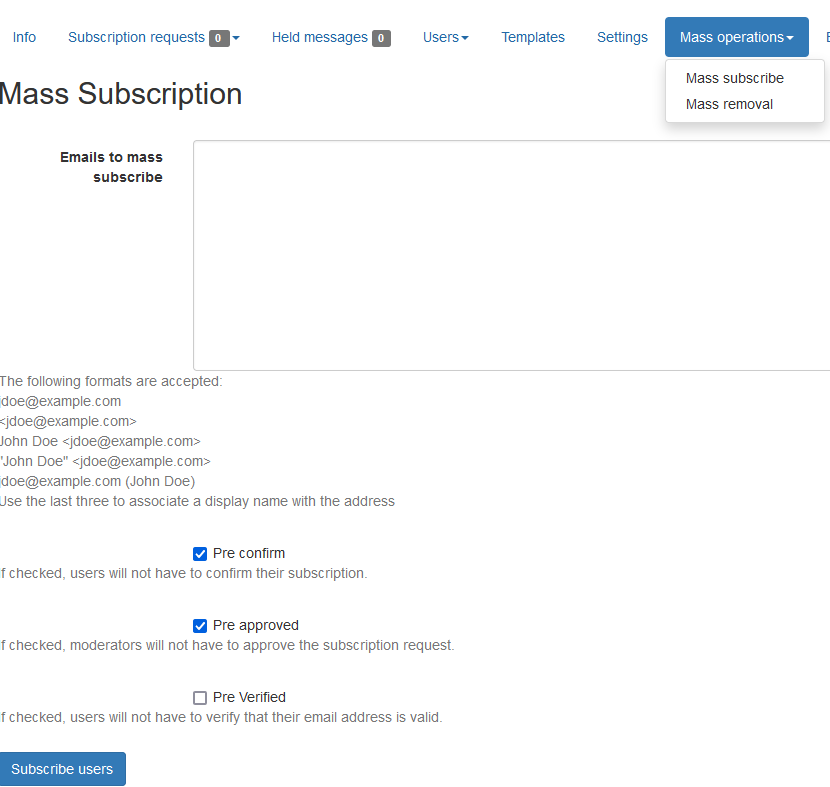 Approve messages submitted to the Mailing List.

Manage Automatic Responses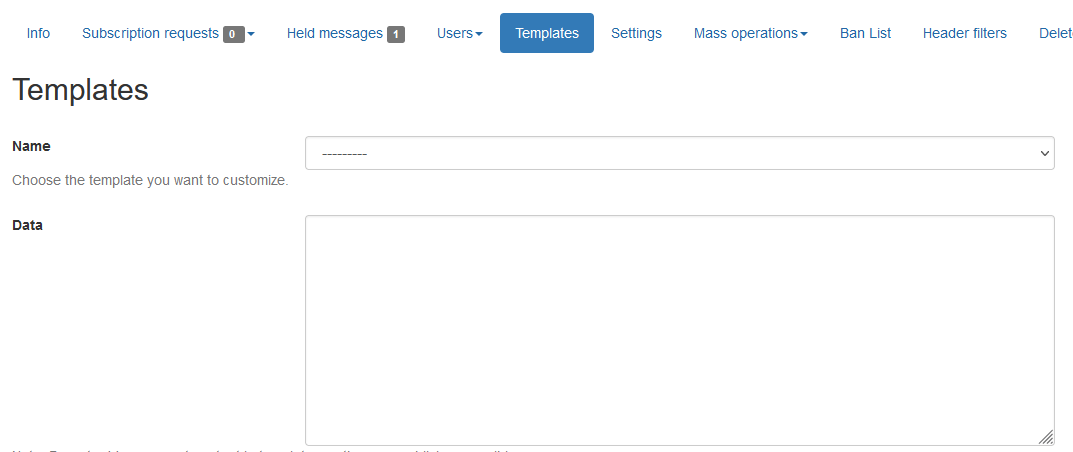 Change mailing list management name and subject line prefix.

Manage settings, like changing the Mailing List name or message acceptance details.